Advent Calendar: Wednesday of the Second Week - Our Lady of Guadalupe: An Advent Apparition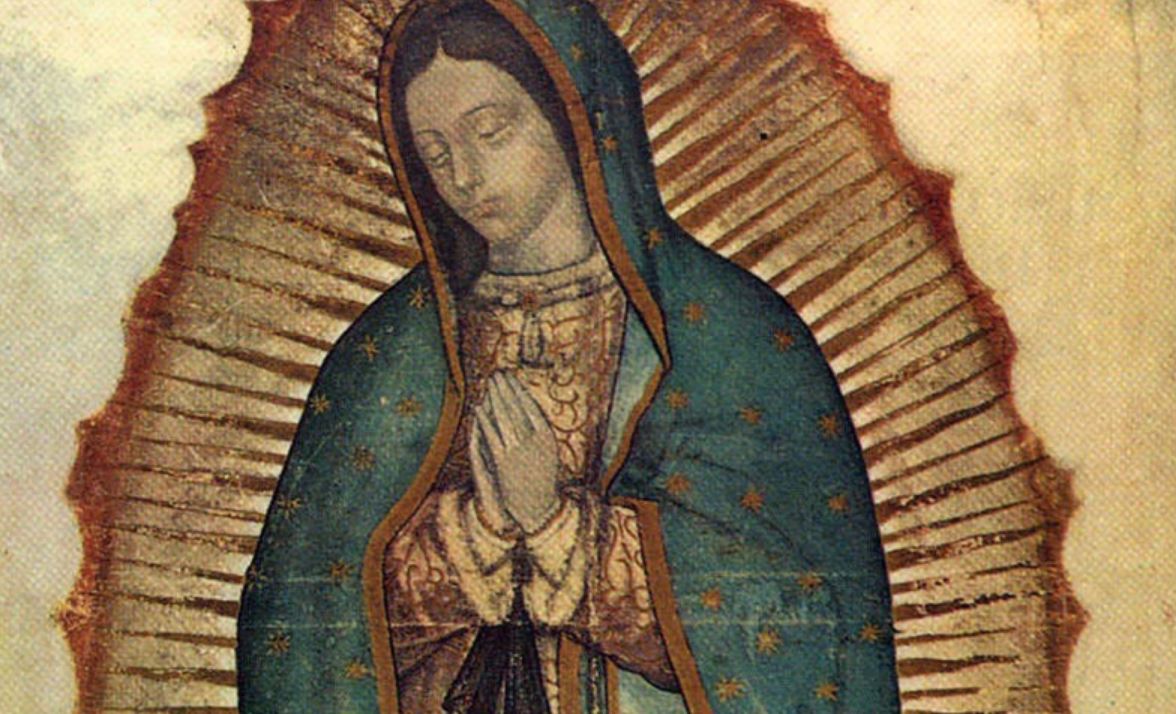 "Arise, O Jerusalem, and stand on high, and behold the joy that cometh to thee from thy God." - Ps. 84: 7-8
Feast of Our Lady of Guadalupe 
Our Lady of Guadalupe is the patroness of the America's. She appeared to Juan Diego four times and on December 12, 1531, roses fell from his tunic and the image of Our Lady was miraculously imprinted. This image converted the Mexican people by the thousands and is still widely venerated today. 
"I am truly your merciful Mother, yours and all the people who live united in this land and of all the other people of different ancestries, my lovers, who love me, those who seek me, those who trust in me. Here I will hear their weeping, their complaints and heal all their sorrows, hardships and sufferings."  - Our Lady of Guadalupe to Juan Diego
This image of Our Lady is widely symbolic. Among the many symbols associated with this image, a few are of particular interest to us as we meditate on the mystery of Our Lord's birth during Advent. The black sash shows that Our Lady was with child. Her hair that was down and loose around her face was indicative that she was a virgin maiden. Mary, the Virgin Mother comes to give us her most precious child at Christmas.
- by Jane Carver
---
Leave a comment
Comments will be approved before showing up.