Angelus Press Website Updates for Wholesale Accounts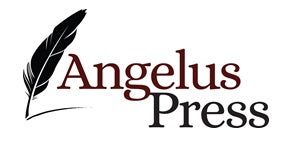 Angelus Press will be updating our wholesale account access beginning on April 24th and should be completed in a few days.
This application runs in the background on our website, and allows our wholesale customers to purchase directly from the Angelus Press website and receive wholesale prices and, if authorized, the ability to check out with net terms.
While we make this change, wholesale access may be unavailable for a few days. During that time orders can be placed via email (to orders@angeluspress.org) or by calling our customer service department at 800.966.7337. Our staff is available Monday through Friday, from 8:00 AM to 4:30 PM central time.
This change will not affect account specific terms or pricing, and account login will still be required to purchase at the wholesale level.
Thank you for your patience while we make these necessary improvements to our site. 
---
Leave a comment
Comments will be approved before showing up.