Advent Calendar -Thursday of the Third Week: The Nativity Scene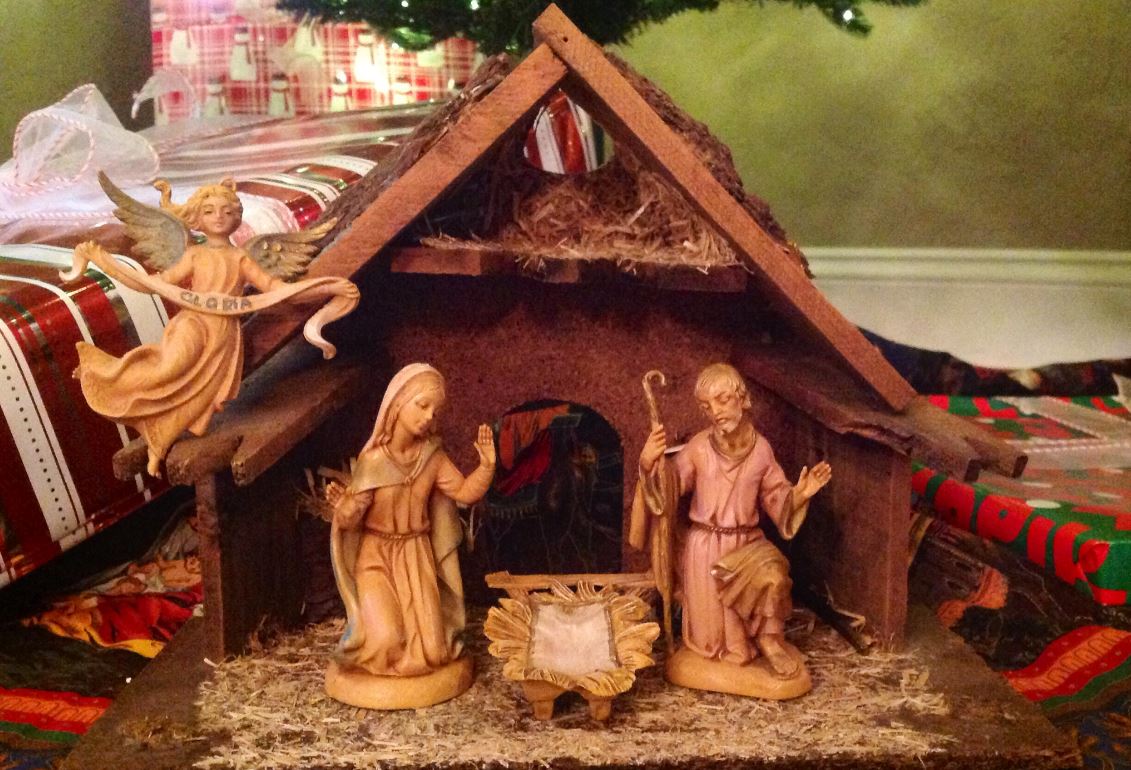 "O Key of David, and scepter of the house of Israel, that openest and no man shutteth, and shuttest and no man openeth: come and bring the prisoner forth from the prison-house, and him that sitteth in darkness and in the shadow of death."
By now, most of us have probably started decorating for Christmas or perhaps we have already finished? But there is one piece of the decor which is still missing - the baby Jesus in the manger. 
When I was little, my family's nativity scene was complete with baby Jesus and the Three Kings as soon as we set it up. It wasn't until later that I observed other Catholic families - hiding the baby Jesus until Christmas and moving the Three Kings slowly but surely toward the manger and finally arriving on the feast of the Epiphany. 
Our manger scene was simple with a wooden stable and figurines. At school however, we scavenged the outdoors for moss, rocks, berries and greenery to adorn our student-made creche. 
What does your nativity scene look like? Comment below and tell us about your family or cultural traditions!
- by Jane Carver
---
1 Response
Leave a comment
Comments will be approved before showing up.