Advent Calendar - Saturday of the Third Week: The Silence of the Holy Family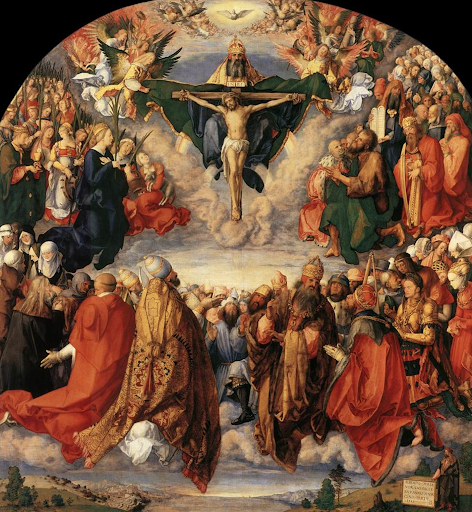 "O King of the Gentiles and the desire thereof, Thou cornerstone that makest both one, come and deliver mankind, whom Thou didst form out of clay."
The Silence of the Holy Family
It is three days until Christmas. The Holy Family is travelling from Nazareth to Bethlehem which is about 100 miles in the rocky, cold, damp climate of Israel. They have had to bring food with them for weeks, provisions and clothing for the new baby Jesus, and what little monies they had to secure a place to stay in Bethlehem for a number of days.
What were the sentiments of the Holy Family as they traveled? I imagine that there was much silence. The silence of Our Lady wondering at the mystery of the Incarnation and of the fulfillment of the prophecies of old. St. Joseph, silent before this incomprehensible mystery of the coming of the Messiah - within his own household! The humility of St. Joseph knowing that he was an imperfect man who was charged with the leadership of the Blessed Mother and of the infant God. The humility of Mary, a mere creature, chosen to be the Mother of God! 
As we finish the Christmas preparations, let us remember to take some time to be silent with the Holy Family and unite ourselves to their holy sentiments as we prepare for the feast of Christmas.
- by Jane Carver
---
Leave a comment
Comments will be approved before showing up.