Conference For Catholic Tradition: Day 3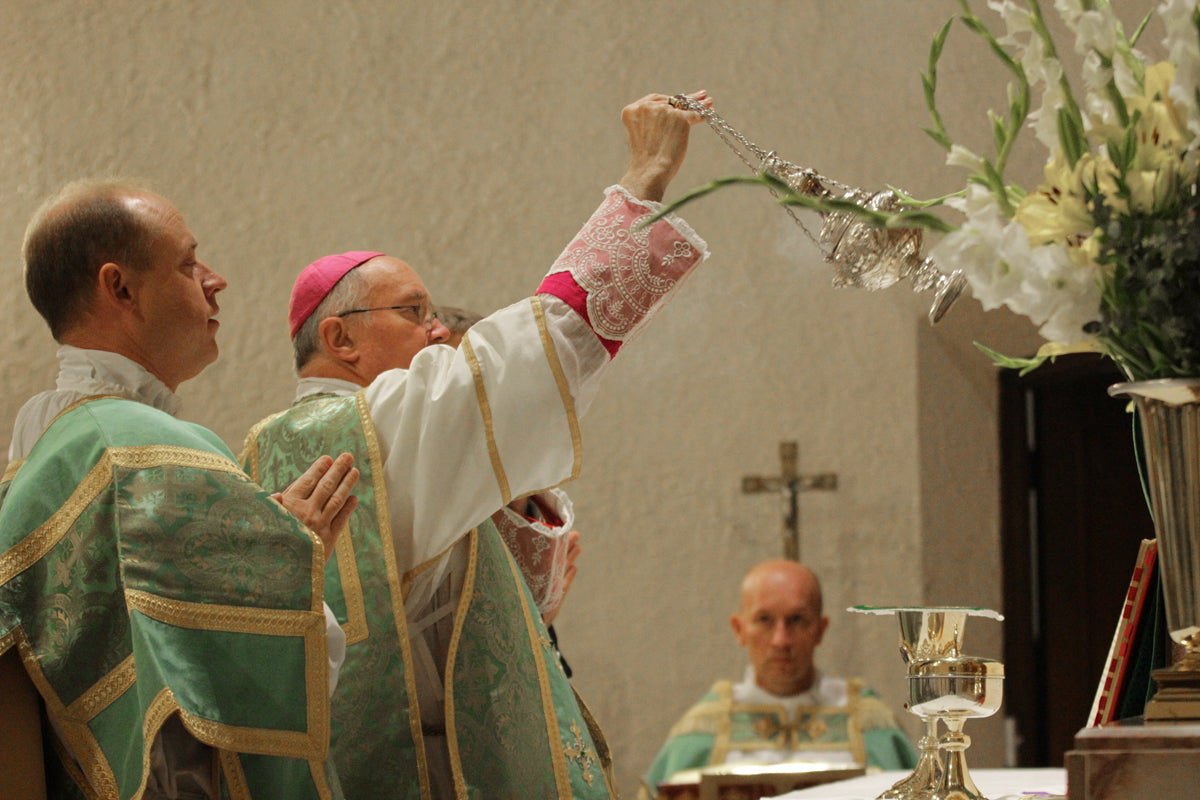 Today is the 3rd and final day of the Conference for Catholic Tradition. 
This morning began with a pontifical high Mass celebrated by his excellency Bishop Bernard Fellay at St. Vincent's Church. The Mass was beautiful and the Church, although large was quite full. Shuttles transported attendees to the Church and back after a lovely Sunday morning brunch.
The events of today were conducted in the afternoon: a panel discussion followed by a question and answer session. The events were led by editor-in-chief James Vogel and featured the speakers from the weekend. Their variety of expertise allowed for our questions to be treated and commented upon by one or more of the lecturers. I enjoyed this opportunity to hear what the attendees had to ask. It was interesting that several questions were submitted more than once indicating that certain topics concerning life are on the minds of many Catholics. 
Fr. Wegner concluded the weekend conference by talking about the necessity of principles in our lives. He demonstrated the importance of the practice of virtue in a world where morality is lost. Any fault in the upholding of a moral principle causes rapid moral decay... If this fault in principle is not corrected, there may be no end to the downward spiral of depravity that results.  
I look forward to coming home and sharing my notes from the conferences with my family and friends. The conference provided much food for thought - on such a fundamental topic - and I'm sure with reflection and putting into practice the things that we learned, much fruit will come from this year's conference.
It was a joy working with the other members of Angelus Press. I met some employees for the first time this weekend who work in the Kansas City area. It's amazing what this small group of people can accomplish!
Fr. Wegner announced to us the theme for next year: Marriage, Family and Education. Another interesting topic and so important for society!
---
Leave a comment
Comments will be approved before showing up.