St. Thérèse of Lisieux: Letters to Her Spiritual Brothers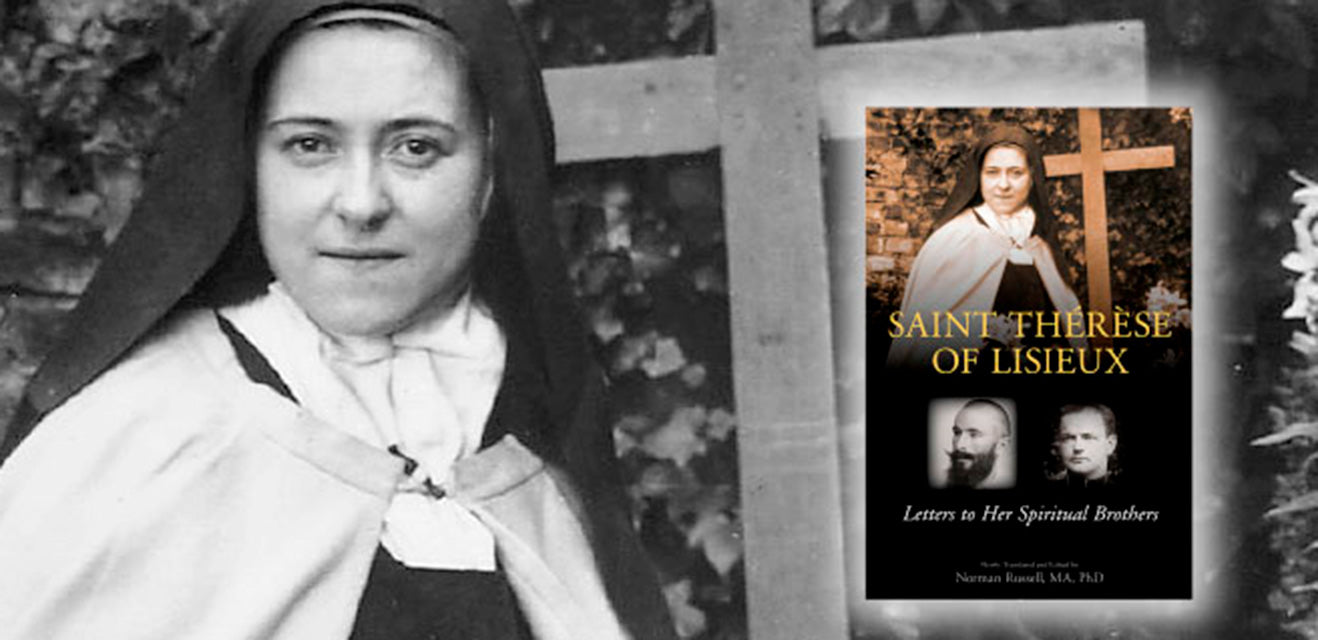 Book Review
St. Thérèse of Lisieux: Letters to her Spiritual Brothers
Newly Translated and Edited by Norman Russell MA, PhD
Reviewed by Mrs. Suzanne Hazan
"We are brothers on the way to heaven!" writes St. Thérèse, referring to the union of her life of prayer and sacrifice within the Carmel at Lisieux with the dangerous and compelling work of the priest in the missionary fields abroad.  From 1896 to her death on September 30, 1898, St. Thérèse penned a series of letters each to two French men aspiring to priestly work in French foreign missions. Her correspondence with these spiritual brothers provides a fascinating exploration of their profound union, as well as a truly unforgettable and inspiring experience for the reader.
 In her correspondence, Thérèse encounters two men possessing remarkably different personalities, traits, and temperaments. Holding fast to her task, Thérèse sustains both, laboring to obtain for them the plentitude of graces they need.  
In one of his letters to Thérèse, Père Adolphe Roulland expresses his zeal for missionary work: "There is one cross that I ask God not to impose upon me: that of being given a position in a Mission Seminary, and then of returning as director of the Seminary in Paris."  Her encouragement to him is profound, and her words go beyond the time and place of the writing: "My weapon is love and suffering, whereas your sword is that of the Word, and of apostolic works." She ends: "Farewell, my Brother…distance will never be able to separate our souls; even death will render our union more intimate."
Less resolute than Fr. Roulland, Abbé Maurice Bellière requires spiritual guidance and empathy from Thérèse.  She writes to him: "Ah! My dear little Brother, since it has been given to me also to understand the love of the Heart of Jesus, I assure you that it has chased all fear from my heart. The memory of my faults humiliates me, reminding me never to rely upon my own strength, which is only feebleness; but this reminder speaks to me constantly of mercy and love." In an effusion of gratitude he responds: "Do you know that you open up new horizons for me? In your last letter particularly, I find insights on the mercy of Jesus, on the familiarity that He encourages, on the simplicity in the relations of the soul to Almighty God which had, until now, scarcely occurred to me."  He ends: "My dear, very dear little Sister, I leave you in the Heart of Jesus, where I often find you, and where I will hope to meet you always."
 Finally, the character and interior life of Thérèse emerges in great depth and beauty.  We find that she has not written solely to Fathers Roulland and Bellière, but to us, and we realize her intercession is ongoing, as she says: "I certainly do not intend to remain inactive in Heaven; my desire is to work still for the Church and for souls…Are not the Angels continually occupied with us, without ever ceasing to see the divine Face, losing themselves in the boundless ocean of Love? Why should Jesus not permit that I should imitate them?"
---
Leave a comment
Comments will be approved before showing up.